GPU Technology Conference Washington 2020
Event Canceled
Artificial Intelligence
Machine Learning
Deep Learning
Data Science
Healthcare
IoT
Hardware
Computer Vision
5G
Experience the Power of GTC. NVIDIA's GPU Technology Conference is the Premier Event on Artificial Intelligence. Choose from 600+ talks, panels, posters and demos covering deep learning, machine learning, cybersecurity, autonomous machines, HPC, intelligent video analytics, healthcare, 5G, VR and more.
Accelerated Data Science
See how GPUs are driving new capabilities and open source tools across data science fundamentals like machine learning, array manipulation, graph analytics, data visualization and more.
AI Policy
Explore panels on national AI strategy, cybersecurity, autonomous vehicle simulation, and more as part of GTC DC. Discover how policy makers, researchers, and business leaders are collaborating and dynamically integrating AI into their organizations.
Artificial Intelligence
Connect with rising AI startups and innovative deep learning researchers who will present on breakthroughs in deep learning training and inference, industry-changing technologies, and successful implementations.
Autonomous Machines/ Vehicles/ IoT
Learn how roboticists are bringing the power of deep learning to their autonomous machines in industries like agriculture, warehouse logistics, healthcare, and more.
Computer Vision/ Intelligent Video Analytics
Explore how GPUs and AI solve problems and create opportunities by turning video streams into rich data sources.
Cybersecurity
See how GPUs are driving new capabilities and tools across data science disciplines like ETL, machine learning, modeling, visualization, and more.
Healthcare/ Life Sciences
Explore how GPUs are driving AI to enable precision medicine, improve population health management, and enhance patient care. Dive deep into the latest AI advancements in drug discovery, genomics, and medical imaging.
Upcoming AI & ML Events Newsletter
Monthly to your email. No spam. Trusted by AI & ML experts.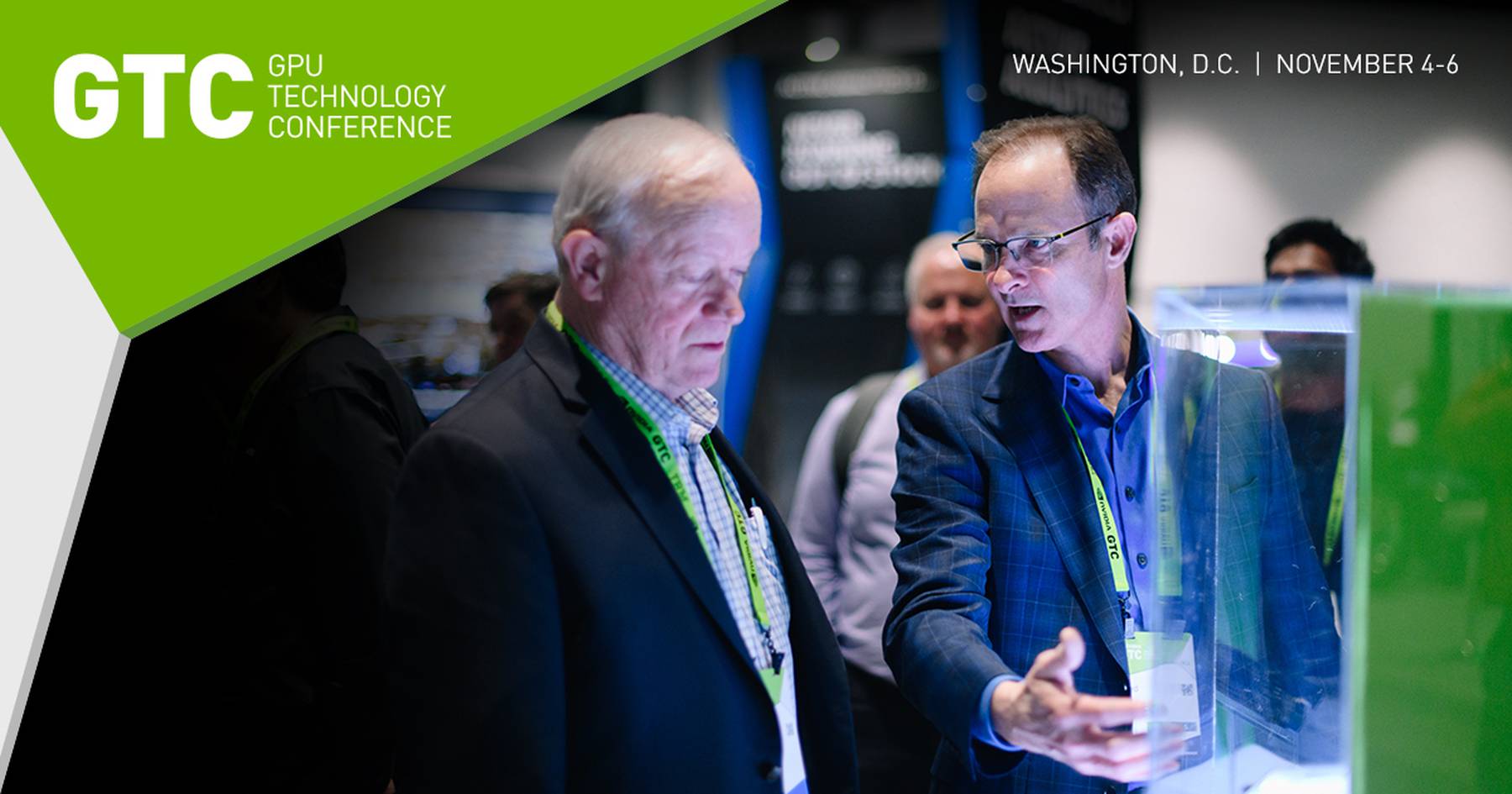 Location